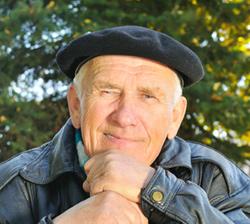 Robert is a 61 year old who lives at home with a lovely wife who is also one of his caregivers. Robert recently had a second leg amputation and really needed to purchase a motorized wheelchair. His wife was in the process of finding a second job to help pay the increased bills after his second amputation.
Originally, Robert's dietitian contacted the National Kidney Foundation of Arizona's Patient Services Department when he needed help paying for the nutritional supplements that were prescribed after his initial amputation. Robert is unable to chew most meals and needs liquid protein drinks to maintain his health. That same year, Robert needed help with a rent payment and a utility bill after struggling to juggle all the additional doctor bills and medications.
When Robert's car broke down and he had to go to dialysis, the National Kidney Foundation of Arizona provided transportation money so he could take Dial-A-Ride.  This year, Robert enrolled in AHCCCS and is receiving transportation assistance.
"The Foundation got me over bad times and gave me hope for a better future," added Robert. "My electric wheelchair gave me more freedom than I have had in the past 2 ½ to 3 years."