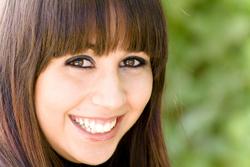 Mary is a 21 year old suffered kidney failure right after high school graduation. While looking forward to life in the college dorm, she soon found out that she would be spending more time in a dialysis unit. Mary's new "roommates" were occasionally others her age but many more were older.
Mary applied for the Peter and Bruce Bidstrup Memorial Scholarship through the National Kidney Foundation of Arizona's Patient Services Department. She had saved money for her college books and supplies but had not figured on medication and trips to dialysis as well as her doctor visits.
Determined to move forward with her dreams, she started classes at Yavapai Community College and later transferred to the University of Arizona. Mary is now a senior majoring in sociology with a 3.7 grade point average. Her goal is to draw upon her own personal experience with the trauma of kidney failure to understand and help others.
Mary wrote "I believe that my unique experiences will allow me to serve others through education, which is so important now, and I can use my education to give back to society through a profession. I would not have been able to go to college without the financial help and moral support of my dialysis center and the Foundation."